March, 2015
now browsing by month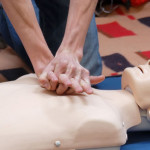 Why learn CPR?
Four out of five cardiac arrests happen at home. Statistically speaking, the life you save by administering CPR is likely to be someone you know: a child, a spouse, a parent, or a friend. You can prepare yourself to act in an emergency by attending a community CPR class. Classes can be schedule for groups 7 days a week, in the morning, afternoon or evening. Classes can be held at our new and updated training center located at our station or we can come to you.
For further information, please contact Kevin Hendrick Education Coordinator, at                724-265-4750 x21. You can also email him at [email protected].
To Learn Hands only CPR follow the link: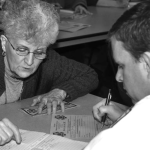 West Deer EMS visited the residents of West Deer Manor to assist them with completing the Envelope of Life forms. During an emergency, there are times when patients are unable to speak or think clearly impeding the emergency responder's efforts to help them. The lack of information may waste valuable time. The Envelope of Life is an easy-to-complete form that provides life-saving information to emergency responders.
The completed, brightly colored form is placed in a location easily identifiable to EMS personnel, most commonly on the refrigerator door.
Anyone wishing to obtain an Envelope of Life form can stop at the ambulance base or contact the EMS office at 724-265-3033.
This program is the start of our "Staying Well Together" initiative which will assist our medically vulnerable residents in the prevention of illness or injury.