Car Seat Safety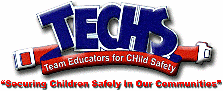 Did you know that, nationally, eight out of ten child car seats are installed incorrectly? Allegheny County's car seat misuse rate is closer to 90%.

West Deer EMS and West Deer Police are committed to preventing children's injuries and deaths in vehicle crashes by educating parents and caregivers on how to safely transport their children.
Pennsylvania law requires all children under the age of 2 to be rear facing and mandates that everyone else must be properly restrained when riding in vehicles.
Children who are eight and under are no exception.  Car seats and booster seats must be used as long as the seat fits the child's height and weight. Typically, children should use a booster seat until they are at least 4'9″.
The American Academy of Pediatrics encourages parents to keep their children rear facing as long as the Car Seat can accommodate their height and weight. This is usually between 35-40 pounds and 29-49 inches and the child's head is within an inch of the top of the Car Seat. Don't "graduate" your child to forward facing too soon.
Parents and caregivers are encouraged to learn how to properly install a car seat or booster seat in their vehicle at the West Deer Car Seat Inspection and Education Station. 
Contact us today at 724-265-4750 to make an appointment!
Available appointment hours:Monday – Friday from 9:00 a.m. to 2:00 p.m.

Related Safety Links:
Check out these other resources for finding a certified Car Seat Technician or Car Seat Check near you!
Team Educators for Child Safety – 412-881-9221
National Highway Traffic Safety Administration
More Safety Links:
Thank You:
| | |
| --- | --- |
| | West Deer EMS & West Deer Police would like to thank the Allegheny County District Attorneys Office and the SIDS Alliance for their support of this Education and Fitting Station. |